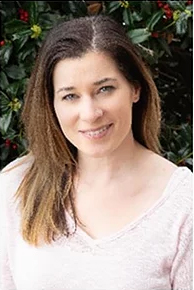 Jennifer Michael Gibbons comes from a very musical family- her grandmother sang live on radio shows in the 1940s while her grandfather was a professional musician who performed all over the country and owned a music studio back home in Pennsylvania. Jennifer began singing solos in her church at the age of 3 and has never stopped performing. Jennifer holds a BFA in music theatre from Elon University, where she graduated cum laude. Locally, she has performed in concert with Burlington's own Mark Janicel­lo at the Paramount Theatre and has been a soloist with the North Carolina Symphony and North Carolina Chorale and Chamber Singers. She has performed many roles in both professional and community theatre, with vocal highlights being Lily in The Secret Garden (twice!), Mary Magdalene in Jesus Christ Superstar, Sarah Brown in Guys and Dolls, Julie Jordan in Carousel, Joanne in God­spell, Lynne in It's a Grand Night for Singing, Claudia Nardi in Nine, and Esmeralda in The Hunchback of Notre Dame. She has music directed several productions, including Mary Poppins with Alamance Children's Theatre and The Hunchback of Notre Dame at Studio 1, and formerly served as music director at the E.M. Durham Art Center.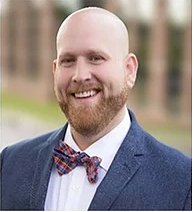 Brannon Killgo (BFA in Music Dance Theatre, Brigham Young
University) has recently relocated to North Carolina and is excit­ed to become a permanent fixture in the Triad Arts community. He is known for his incredible tenor voice and talent on the boards. From leading roles on BYU stages to a growing list of ap­pearances in film and professional theater. Brannon has recently been seen on many different stages from New York to LA and all throughout Utah. His favorite roles include: Dr. Neville Craven in The Secret Garden (Here at Studio 1), Buffalo Bill Cody in Annie Get Your Gun ,Jud Fry in Oklahoma! Grantaire in Les Misera­bles, Curtis Jackson in Sister Act, Chieftain O'Flaherty in The Pi­rate Queen, The Ghost of Christmas Present in A Christmas Carol, and The Governor in Man of La Mancha with Utah Opera. Brannon appeared in the staged filming of the Emmy-winning Berlin, as H.P. Lacomb for BYUTV. He has regularly worked for The Church of Jesus Christ of Latter-Day Saints in film and stage roles, including four mem­orable seasons playing the part of Brigham Young at the Nauvoo Pageant and a poign­ant portrayal of Thomas in Savior of the World at the Conference Center. When not singing or teaching, Brannon enjoys playing rugby and spending time with his wife, Emily, and their children, Merrick and Grace.